The Danish Doctor
This is how I got my AFib diagnosis in Denmark thanks to my company's private healthcare insurance. Part of the series: A Country's Race to Diagnose.
I'm the kind of guy who likes the spotlights. I love performing in public speaking events (mostly about communication and tech stuff) and have practically no shame in sharing my opinions and experiences with friends and co-workers. Sometimes it is good, sometimes it is terrible. This time it helped.
Sharing my frustrating experience regarding the Swedish healthcare system at the office helped me as my colleagues told me about our private insurance.
I'm bad at paperwork, and I wasn't wise of the insurance option. I should have read it in the employee handbook when I joined the company, but I didn't, and I risked missing out on a significant opportunity in handling my AF.
Morale:
read all the benefits your company offers you!
In the beginning, I was a bit frustrated as the call center's recorded menu only speaks Danish which is a harsh language to Italian ears. But I'm a lucky guy, and I'm blessed with fantastic colleagues that helped me out and got me to talk with a live human being.
From this point on, it's been a walk in the park.
The insurance operator listened to my story and quickly qualified me for a cardiologist visit in one week. I was a bit demoralized with the week-long waiting time but compared to Sweden, that was light speed anyway.
I went in for the appointment, and the doctor was quite down-to-business. He did an ECG that came out clean, so he dismissed me as a fully healthy guy that didn't need help.
But when I asked for a few more minutes of his time and showed him my Apple Watch ECG traces, he radically changed his attitude.
He took the Apple Watch ECG traces seriously, read through many records (I have hundreds by now), and got suspicious of Atrial Fibrillation. He said he could not be 100% sure as the watch only takes one single wave's trace, so he started me on an echocardiogram right away.
He worked on me for the good part of an hour and was very friendly, explaining what he was doing. Of course, with my background in computer science and my 20 years of experience working in the field, I understood practically nothing of his trade.
He rightfully defined it as a "world of shadows."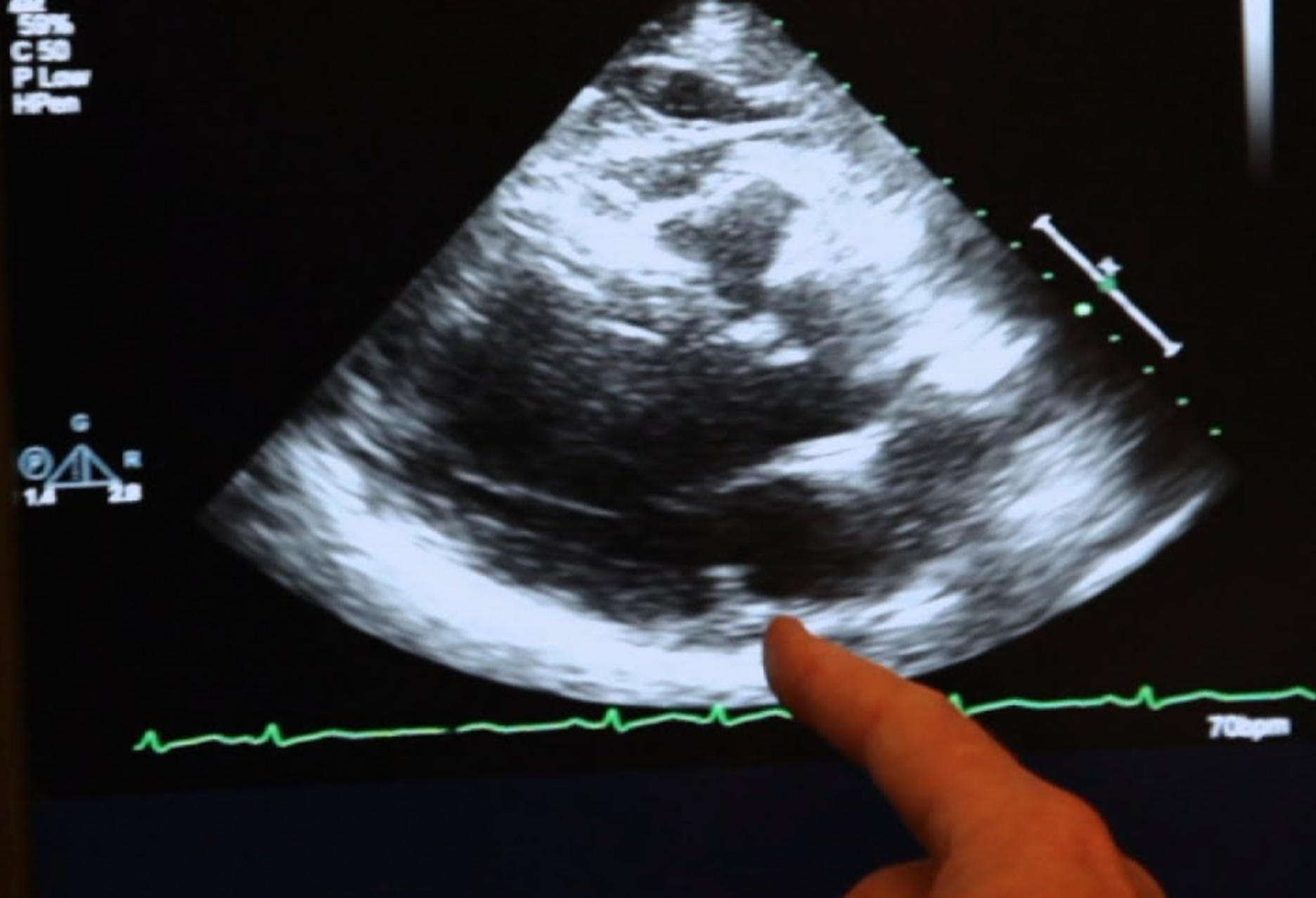 Eventually, he confirmed AF and began to explain the disease. He ran a brief questioning on my lifestyle and calmly assessed my risks of getting a stroke as very low as I don't have any critical risk factors at the moment, besides being overweight.
He prescribed beta-blockers and sent me home asking to monitor my blood pressure over the upcoming weeks to adjust the dosage.
He gave me his direct phone number asking me to call him straight if things got radically worse.
Thanks, Dr. Kim ❤️!