The risk I took was calculated...
But man, am I bad at math.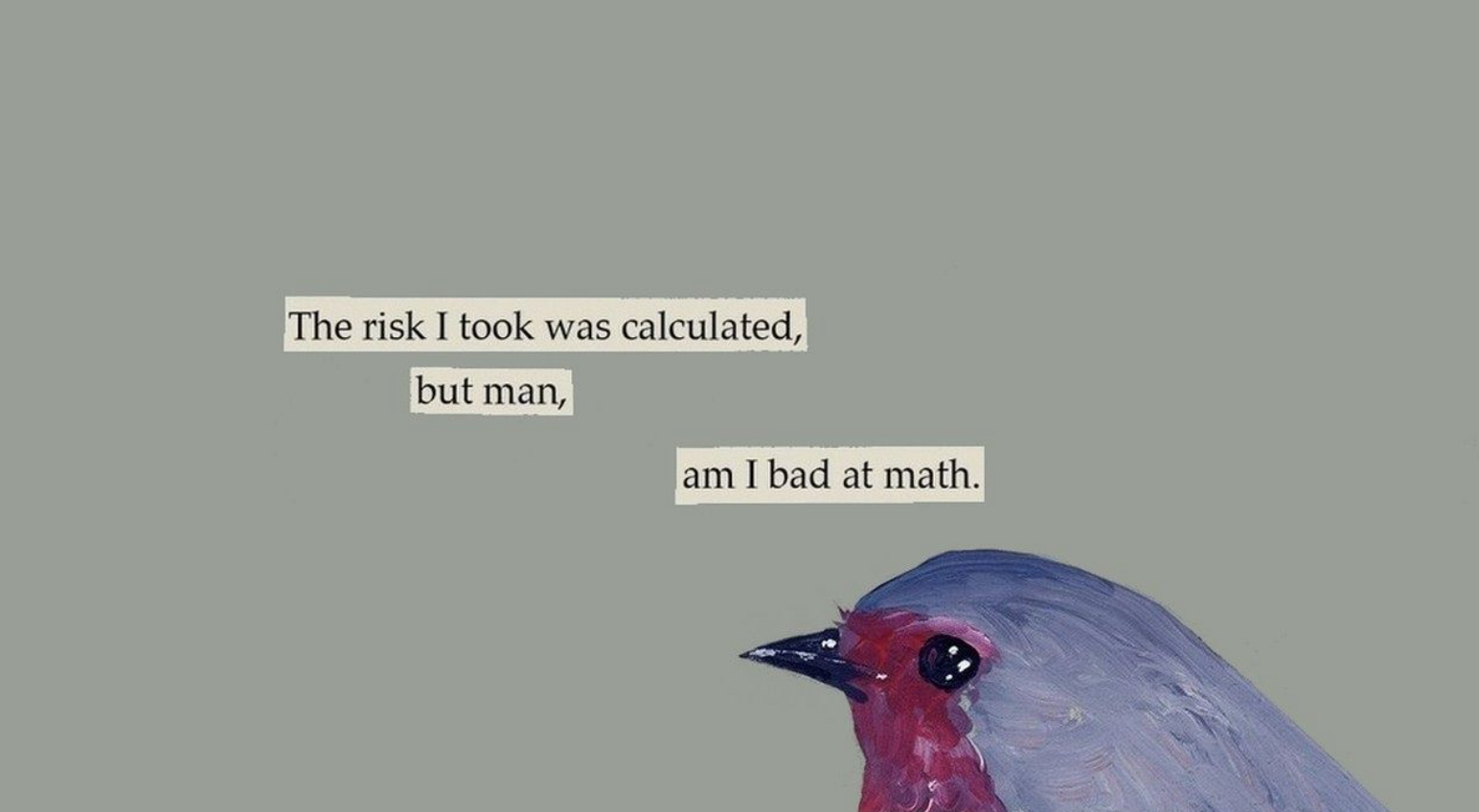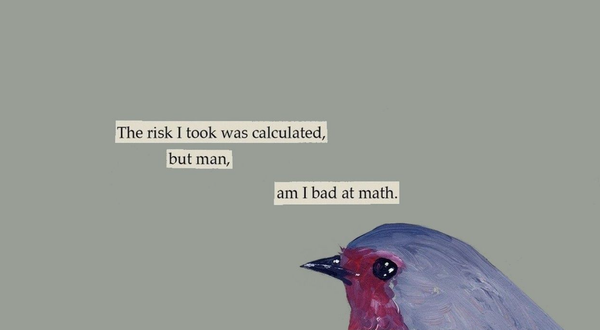 But man, am I bad at math.
---
I often wonder whether to take a risk or not, whether I understand that risk or not. Or even whether there is a way to calculate it or not.
Sometimes, I feel gut feeling is the only explanation I can offer for personal and professional assessments. The classic "believe me on this one."
How often do you ask people to believe you?
---
Then, when I study Machine Learning or read fancy Artificial Intelligence articles, I'm told that the ML model is a black box and that you can't explain how it gets to a particular result.
How often do you ask Facebook to explain why it chose a specific list of posts for you that day?
---
In the end, both the machine and I cannot explain the ins and outs of a particular decision of ours.
Go figures.